Ditch the Dark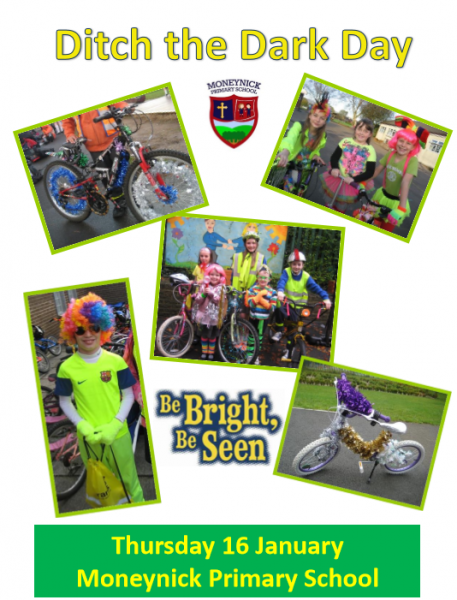 Ditch the Dark
Our second Ditch the Dark Day will take place on Friday 27 November 2020.
This initiative is supported by Sustrans and aims to raise Road Safety Awareness and Active School Travel. Johnny, our Sustrans Officer will visit to led a whole school assembly and deliver a motivational talk to each individual class. All Covid-19 policies and procedures will be followed.
Special Prizes will be awarded for the best Ditch the Dark Poster. Sustrans has also sponsored Hi Vis vests and reflectors for each pupil in school. We thank them for their generosity.
Moneynick Primary School, 104 Moneynick Rd, Randalstown, Antrim BT41 3HS | Phone: 028 7965 0331